Meet the Staff
---
Administrative
---
Denise has worked in the dental field for a little over 20 years. I was born and raised in Las Cruces. I am the mother of two amazing kiddos. In addition to our family we have 2 dogs, Gigi and Mammas. I enjoy reading, watching true crime shows, and relaxing.
---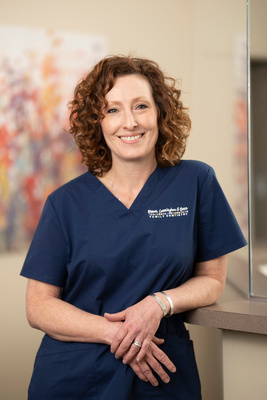 Angela was born and raised in Northern California where I graduated from RDA program in 1999 and then moved to Ruidoso NM where I worked in dentistry for 20 years before moving to Las Cruces. My husband of over 20 years and I raised 4 kids in Ruidoso and enjoyed driving all over the state to watch and coach their sports. We enjoy watching baseball, eating good food and are looking forward to being grandparents!
---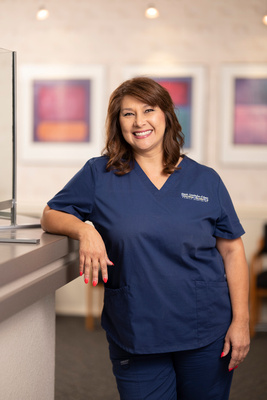 Cindy grew up in Hatch, NM and later moved to Las Cruces, where she started her dental career as an assistant with Dr. Born. After that, she moved to Albuquerque, where she lived for over 20 years, raised two boys, Blaine and Cayson, and continued her dental career. She has come full circle by working in Dr. Born's office again, but now as a business administrator. In her spare time, she enjoys spending time with her family, who still live in the area, and her two furry pets, BoyBoy and Dually.
---
Dental Assistants
---
Hoakie has been with Dr. Cunningham since 2005, graduating from the Dona Ana Community College as a Certified Dental Assistant. She brings 18 years of dental experience to our team. She enjoys working and interacting with the patients, which through the years, has created a bond with many of them. In her spare time she enjoys spending time with her family and watching her daughter, Braidyn play volleyball and basketball.
---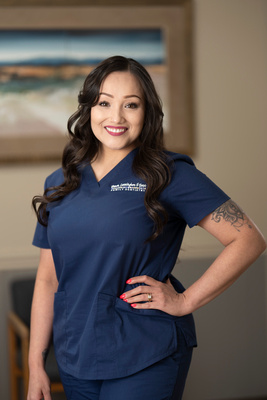 Ramona or as most know her "Mona" joined Dr Cunningham's team at the end of 2020. She was originally placed at Dr. Born's office in December 2004 as his high school Excel student. There she trained to become a Dental Assistant and studied to receive her CDA. When asked what she loves most about her career she states she loves to help patients get over their dental fears and assist them in achieving a healthy, beautiful smile. When she is not working she enjoys baking, crafting, working out and most of all spending time with her husband and two daughters.
---
Dental Hygenists
---
Velia has been a hygienist for 30 years. She has been practicing with Dr. Brown and now Drs. Cunningham and Born for 27 years in the same location. When practicing dental hygiene she truly believes in doing her very best with every patient. When not in the office she enjoys cooking, being outdoors and spending quality time with her husband and two sons and taking her dogs for walks.
---
Veronica completed her dental hygiene degree in 1987 at El Paso Community College. She started with C. Dale Brown in 1990 and transitioned to working with Dr. Cunningham 6 years ago. She has practiced dental hygiene for over 35 years. Veronica is married with one daughter and one dog. She enjoys spending time with her family on the weekends on the farm where she grew up and still lives to the this day. On fair weather days you can find her riding her motorcycle alongside her husband of 33 years. Veronica truly loves her work in dentistry and has heart for every patient she treats.
---
Tammy is one of our dental hygienists. She originally resides from New Jersey and moved to Las Cruces in 2004. Tammy is married to the love of her life, Luis, and together they have five children and one granddaughter. She is passionate about her work and feels honored and privileged to be part of such a fantastic team.
---
Patti graduated from Dental Hygiene school in 1991 and has worked full time since then. She loves being a Dental Hygienist. She loves the patients and finds her career very rewarding, everyday. Away from work she hangs out with her dog, Cali. They enjoy hiking, run agility and have just started Barn Hunt.
---